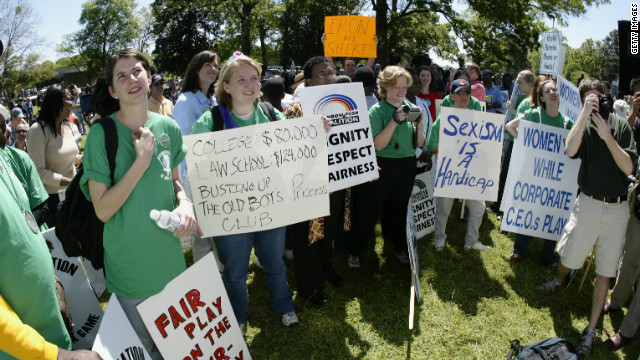 April 3rd, 2012
05:58 PM ET
Editor's note: This post is part of the Overheard on CNN.com series, a regular feature that examines interesting comments and thought-provoking conversations posted by the community.
The Masters Tournament is coming to Georgia's Augusta National Golf Club again, and political psychologist Martha Burk argues that IBM CEO Virginia Rometty should use her company's event sponsorship to influence the club's men-only membership. The story outraged many readers, who said private clubs should not feel obligated to change their rules. Others said women should not be denied access to power plays forged on the course. What do you think?
Let women into Augusta golf club
The most-liked comment turned the tables on women.
Lisa Ekanger Your Preferred Realtor!